On April 4, 1968, NASA launched the final uncrewed test flight of its Saturn V rocket. The Apollo 6 mission demonstrated that the Saturn V rocket and Apollo spacecraft were ready to send astronauts into space.
On top of the rocket was the Apollo Command and Service Module and a boilerplate version of the Lunar Module. While the mission did encounter some problems, it was deemed successful enough for astronauts to be able to fly afterwards.
A few minutes after launch, oscillation in some of the rocket engines caused internal fuel lines to break. This made some of the engines shut down early, but the other engines made up for this by burning longer. The spacecraft ended up in a slightly different orbit than NASA originally planned, but NASA still called the mission a success.
Catch up on our entire "On This Day In Space" series on YouTube with this playlist.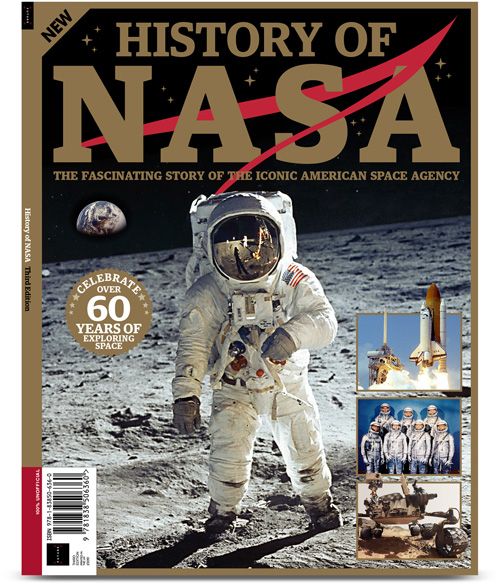 History of NASA: $22.99 at Magazines Direct
Discover the story of how and why NASA was created, its greatest triumphs, darkest days, and of the times it exceeded all possible hopes. A tale of adventure, heroism and resourcefulness, learn of the space agency's greatest achievements and how — over six decades — the organization has consistently and tirelessly devoted itself to its founding principle: that "activities in space should be devoted to peaceful purposes for the benefit of all humankind". View Deal
Still not enough space? Don't forget to check out our Space Image of the Day, and on the weekends our Best Space Photos and Top Space News Stories of the week.
Email Hanneke Weitering at hweitering@space.com or follow her @hannekescience. Follow us @Spacedotcom and on Facebook.
Order NEWDAWN Roamers Today!
The first novel of the NEWDAWN Saga.
The prequel to the NEWDAWN Saga is ready to be purchased on Amazon: https://amzn.to/2RbKQX8 or in our store: www.newdawnshop.com.
Please don't forget to leave a review as they help with the sales of the book. Thank you for your support!