On April 8, 1964, NASA launched the first uncrewed test flight of the new Gemini spacecraft. This was the very first mission of Project Gemini, which would later send crews of two into orbit.
NASA flew a total of 12 Gemini missions, 10 of which had crews on board. For this first mission, NASA was testing the structural integrity of the crew capsule and the rocket. The launch vehicle was a modified version of the U.S. Air Force's intercontinental ballistic missile Titan II. Known as the Titan II GLV, this rocket had never flown before.
No major malfunctions occurred during the flight. The rocket actually overperformed and put the spacecraft into a slightly higher orbit than NASA had planned.
Catch up on our entire "On This Day In Space" series on YouTube with this playlist.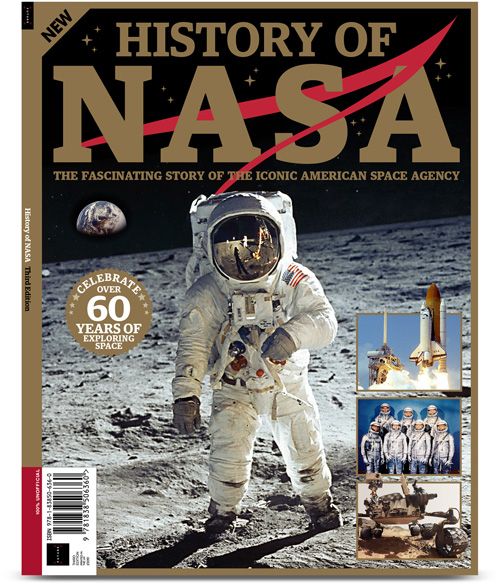 History of NASA: $22.99 at Magazines Direct
Discover the story of how and why NASA was created, its greatest triumphs, darkest days, and of the times it exceeded all possible hopes. A tale of adventure, heroism and resourcefulness, learn of the space agency's greatest achievements and how — over six decades — the organization has consistently and tirelessly devoted itself to its founding principle: that "activities in space should be devoted to peaceful purposes for the benefit of all humankind". View Deal
Still not enough space? Don't forget to check out our Space Image of the Day, and on the weekends our Best Space Photos and Top Space News Stories of the week.
Email Hanneke Weitering at hweitering@space.com or follow her @hannekescience. Follow us @Spacedotcom and on Facebook.
Order NEWDAWN Roamers Today!
The first novel of the NEWDAWN Saga.
The prequel to the NEWDAWN Saga is ready to be purchased on Amazon: https://amzn.to/2RbKQX8 or in our store: www.newdawnshop.com.
Please don't forget to leave a review as they help with the sales of the book. Thank you for your support!