On April 28, 2001, the world's first space tourist hitched a ride to the International Space Station on a Russian Soyuz spacecraft.
The 60-year-old businessman and multimillionaire Dennis Tito funded his own trip to space, and it cost him $20 million. He originally signed a deal with a private company called MirCorp to fly to Russia's aging Mir space station. Those plans fell through when Russia announced that Mir would deorbit in March of 2001.
Tito didn't let that stop him from going to space. He then made a deal with another company called Space Adventures to go to the International Space Station instead. NASA wasn't too happy about having guests at the space station, but the Russians had no problem taking Tito's money and launching him in their Soyuz spacecraft along with two cosmonauts.
They met up with the crew of Expedition 2 at the International Space Station and stayed there for about a week before safely returning to Earth.
Catch up on our entire "On This Day In Space" series on YouTube with this playlist.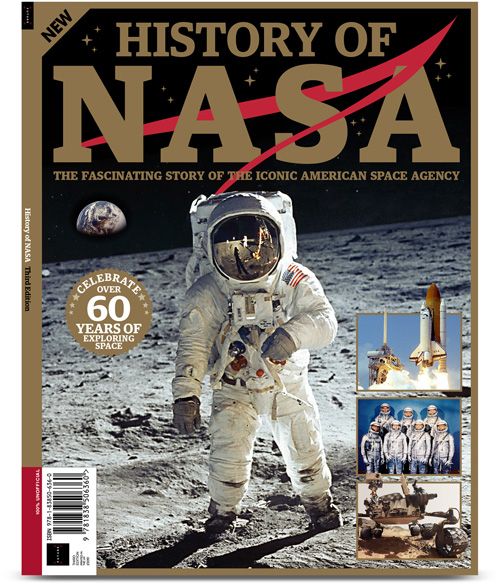 History of NASA: $22.99 at Magazines Direct
Discover the story of how and why NASA was created, its greatest triumphs, darkest days, and of the times it exceeded all possible hopes. A tale of adventure, heroism and resourcefulness, learn of the space agency's greatest achievements and how — over six decades — the organization has consistently and tirelessly devoted itself to its founding principle: that "activities in space should be devoted to peaceful purposes for the benefit of all humankind". View Deal
Still not enough space? Don't forget to check out our Space Image of the Day, and on the weekends our Best Space Photos and Top Space News Stories of the week.
Email Hanneke Weitering at hweitering@space.com or follow her @hannekescience. Follow us @Spacedotcom and on Facebook.
Order NEWDAWN Roamers Today!
The first novel of the NEWDAWN Saga.
The prequel to the NEWDAWN Saga is ready to be purchased on Amazon: https://amzn.to/2RbKQX8 or in our store: www.newdawnshop.com.
Please don't forget to leave a review as they help with the sales of the book. Thank you for your support!