On May 4, 2011, the first organized "Star Wars" Day celebration happened in Toronto. The date for this occasion was selected for no reason other than the fact that "May the fourth" kind of sounds like "May the force" (be with you).
"Star Wars" fans have been perpetuating this pun since at least 1979. When Margaret Thatcher took office as the new prime minister of Britain on May 4, 1979, the London Evening News congratulated her with a front-page ad that read, "May the fourth be with you, Maggie. Congratulations."
Celebrate Star Wars Day with an explosive premiere of 'The Bad Batch' on Disney Plus
The best Star Wars deals and gifts for 2021
Lego offers sweet Star Wars deals for May the Fourth
The phrase also came up in British Parliament during a defense debate on May 4, 1994. It eventually started making the rounds on social media through "Star Wars" fan groups and memes. For the first commercial "Star Wars" day celebration, the Toronto Underground Cinema showed screenings of the "Star Wars" movies. Other festivities included costume contests and a "Star Wars" trivia game show.
The annual party just keeps getting bigger. Even astronauts at the space station have celebrated "Star Wars" Day by watching the movies in orbit.
Evolution of 'Star Wars': A Space Opera Timeline (Infographic)
Catch up on our entire "On This Day In Space" series on YouTube with this playlist.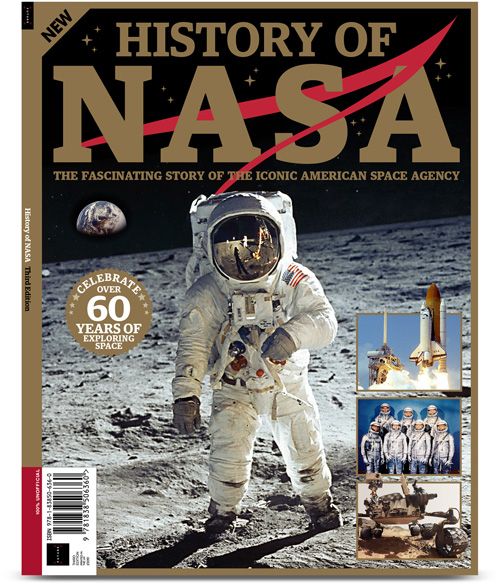 History of NASA: $22.99 at Magazines Direct
Discover the story of how and why NASA was created, its greatest triumphs, darkest days, and of the times it exceeded all possible hopes. A tale of adventure, heroism and resourcefulness, learn of the space agency's greatest achievements and how — over six decades — the organization has consistently and tirelessly devoted itself to its founding principle: that "activities in space should be devoted to peaceful purposes for the benefit of all humankind". View Deal
Still not enough space? Don't forget to check out our Space Image of the Day, and on the weekends our Best Space Photos and Top Space News Stories of the week.
Email Hanneke Weitering at hweitering@space.com or follow her @hannekescience. Follow us @Spacedotcom and on Facebook.
Order NEWDAWN Roamers Today!
The first novel of the NEWDAWN Saga.
The prequel to the NEWDAWN Saga is ready to be purchased on Amazon: https://amzn.to/2RbKQX8 or in our store: www.newdawnshop.com.
Please don't forget to leave a review as they help with the sales of the book. Thank you for your support!