---
The Center
An underground assault…
With no clue who attacked…
The only exit from the breach…
The chamber linked to the accelerator…
HellNet… Now, I have no idea what happens if I live…
Perfect for fans of Divergent, Hunger Games, Qualify and Red Queen, the novel System, a diary of the Newdawn Saga series depicts an epic story in a dystopian world where ingenuity, determination, and emotion change a culture.
System, penned by Dr. Dominique Luchart, the author of the NEWDAWN Saga, brings you into 2088 where Gen awakens into the future after her time in cryo sleep and lands into the System monitored by the A.I., DAINN.
The adaptation to Ang is brutal, the assimilation that awaits even more so… DAINN is an unknown holding her future in its planetary brain.
The lack of humanity stuns Gen as the Imps render everyone more effective, smarter, stronger and healthier in a society driven by technology.
Coping is not just about surviving. Surviving is more than finding a place to thrive. Thriving is actually being alive.
Gen Aubrey, one of the main characters of NEWDAWN ROAMERS, the first volume of the NEWDAWN Saga, reveals the Perfect Humans' fight for survival despite science and technology innovations. The planet's turmoil encroaching on all and everything strangles all life outside the domes. Inside, the System rules.
Gen's role, unveiled in ROAMERS and CENTRAL, where this odyssey begins, takes a turn in SYSTEM. Arriving in Ang, ten years before the moment where the Perfect Human embark on Origin, Gen's humanity bring her to fight for those she has nothing in common with… Her knowledge can mean the survival of our civilization or the extinction of an entire species.
Take a leap into our future with a powerful YA novel... One for the young at heart!
---
NEWDAWN CENTRAL is a Scifi Fantasy Romance Adventure...
It is grounded in science and technology, with fantasy, taking you on a journey to discover a new world... and what a WORLD IT IS!
Discover our future.
Explore the scenarios that make this saga so special.
Plunge into the rich environment of the novel.
Observe its incredible world building.
Enjoy its amazing plots and surprising twists.
Get to know its deep and emotional characters.
Resonate with the story... The fabric of the lives NEWDAWN weaves are indeed "relatable," and yet, so different.
And most of all, have fun.
If you love SciFi and Fantasy, this book is for you!
If you love romance and adventure, this book is for you!
If you love strong female characters, this book is for you!
If you are an igniter and an outlier, this book is for you!
Get to know NEWDAWN. Receive insights on our journey. Become a NEWDAWNER with all of its rewards and benefits...
Receive our COMPLIMENTARY gift when you become a NEWDAWNER!
---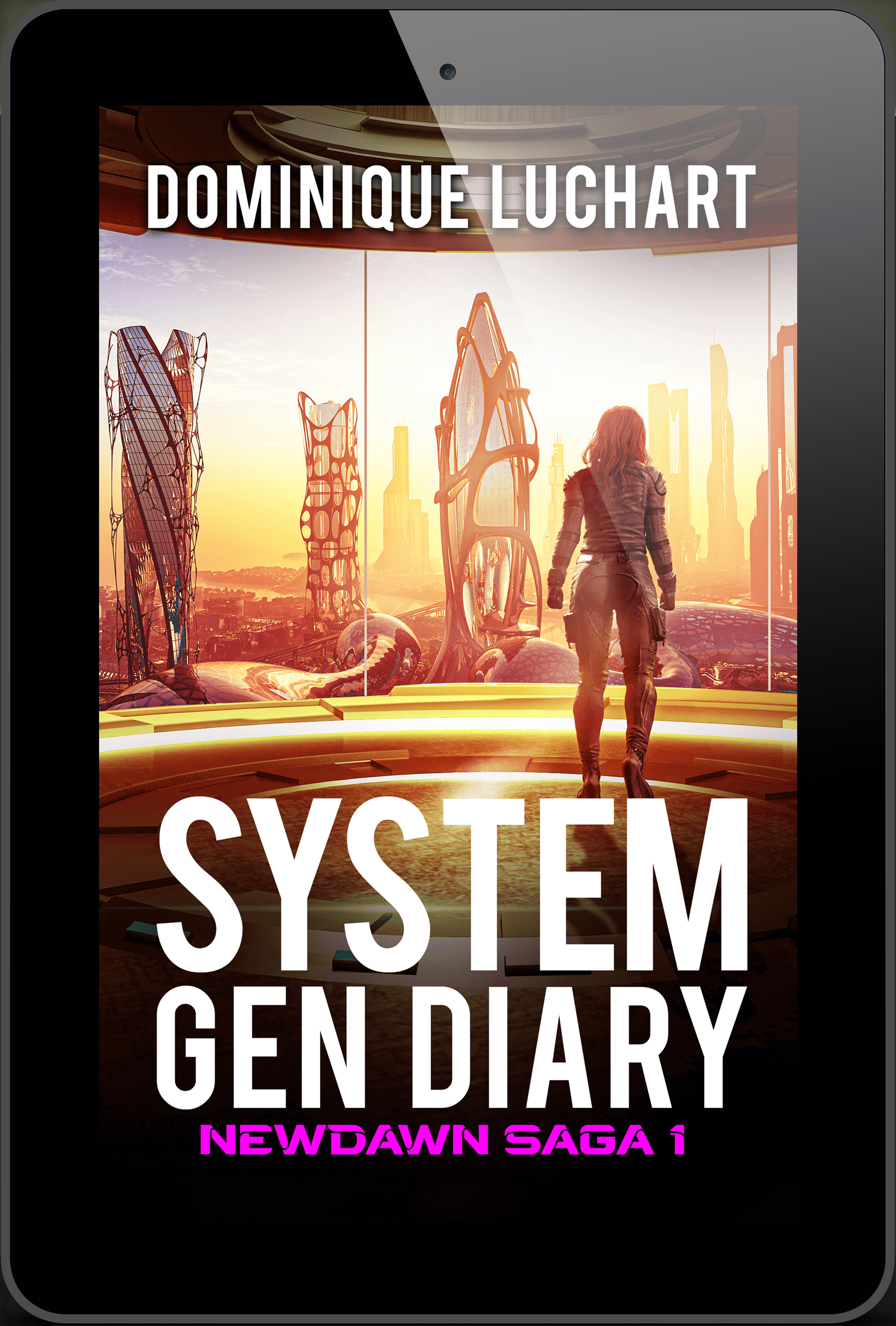 NEWDAWN SYSTEM PRAISE
We are building our reviews on this short diary, so if you enjoy the book, please leave a review on Amazon!