Dominique Luchart
Author & Futurist
NEWDAWN Saga
SciTech Innovations
DAINN Broadcasts
MindTranscripts
Character VLogs
Podcasts /Videos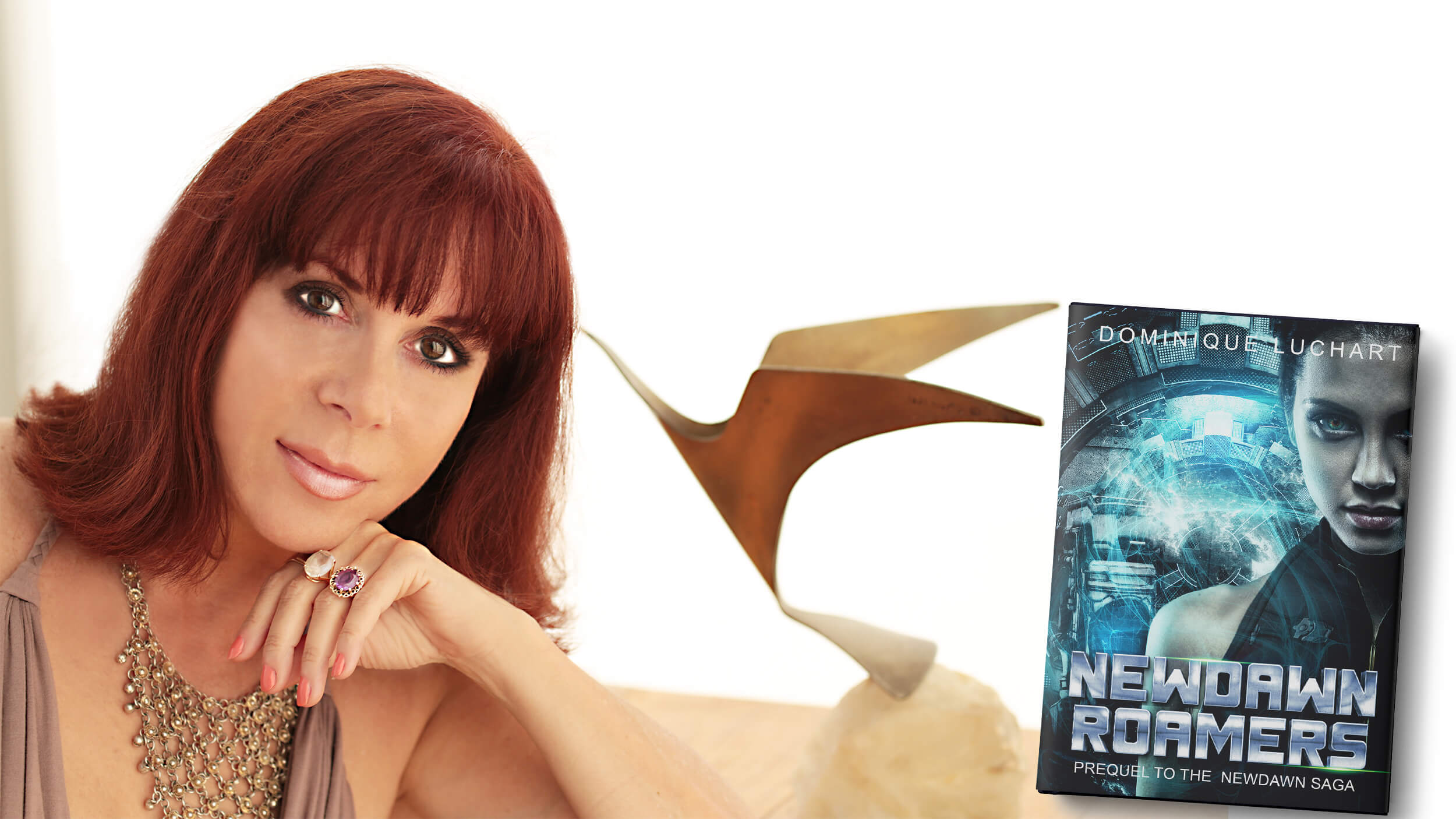 Dominique Luchart, author of the NEWDAWN ROAMERS, and the NEWDAWN SAGA GUIDE.
Watching the horizon for the shape of things to come...
I love to watch the horizon, looking ahead to what might be... And letting my imagination take me to places that do not yet exist. These worlds are the realms where the characters of the NEWDAWN Saga meet their challenges in a future not yet written where romance and adventure intertwine and where female characters are the ones leading us on a journey that will last a lifetime.
A fantasy in some ways, NEWDAWN ROAMERS is a great story that will take you to unpredictable places.
The advances of science and technology, and the innovations discovered every day inspire me to write about the future. A future that can still be defined by what we do or don't...
While my writing takes the shape of science fiction with the NEWDAWN Saga, a great part belongs to the realm of the possible... From science fiction to science facts is a reality, especially today.
The First Novel NEWDAWN ROAMERS
WELCOME TO MY FAVORITE PLACE AS I LOOK OVER THE HORIZON!
While you get away from life's reality today with the NEWDAWN Saga, remain aware of our choices. They  pave the way to a future life that we may or may not want.
Find out more so we can have that choice and not wake up one day in a world no longer of our own making!
Check out my blog for more about what is happening today that will shape our world tomorrow: www.windommedia.com/blog.
More About NEWDAWN ROAMERS
MY LIFE'S PURPOSE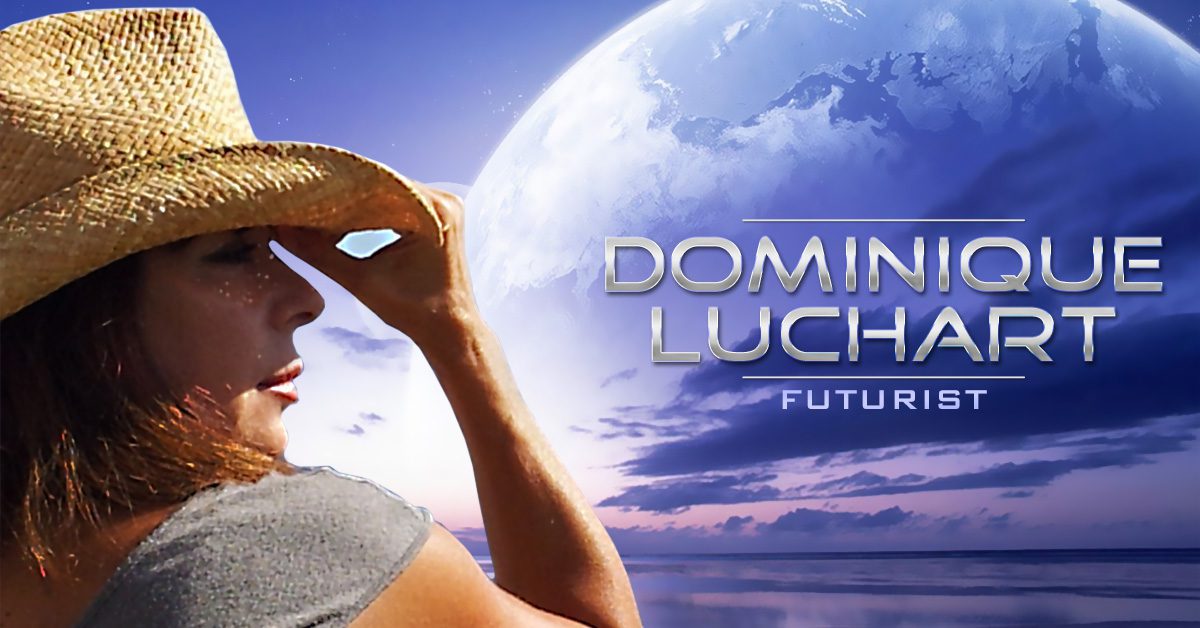 I believe that we are HERE BY DESIGN. My purpose in this life is to provide a bridge between science fiction and science facts, and I can only execute this purpose by being conscious. Consciousness in the present paves the future, and in this cosmic tapestry we live in, my role is to shift perceptions about what our future holds… our species' future and our planet's future.
I belong to a movement of futurists existing around the world. We keep tabs on what the greatest minds of our time conjure... We attempt to bridge the gap of what we know and what remains hidden behind closed doors. The things that are so far ahead of our time that we don't know if it is even possible, and still is imagined into what might be.
We are creatives and we envision possibilities. We are adventurers who explore the edge of that unconventional world, and report on it. We are the watchers keeping an eye on the extremes and telling the story. In a way, we are trailblazers unafraid to go down unknown alleys, the igniters who adopt things first after we decide we like them, the agents of change who spread the word so that others can try it too. We are leaders in many ways as we attempt to inspire growth around us. We tend to break boundaries because it makes sense, even when the road ahead is tough.
Our role is to take the jump between what is known and unknown at every turn, although it may seem boring to some and crazy to others.
We live in a world without a box. It is in a way part of our DNA. We belong to the big universal tapestry that tallies the step of our evolution.
The NEWDAWN Saga offers a sense of adventure and romance in the world of our future... The one we are shaping today for tomorrow. Would you like to know what that world looks like?
---
A TV INTERVIEW  WITH DOMINIQUE
THE START OF THE NEWDAWN SAGA!
NEWDAWN ROAMERS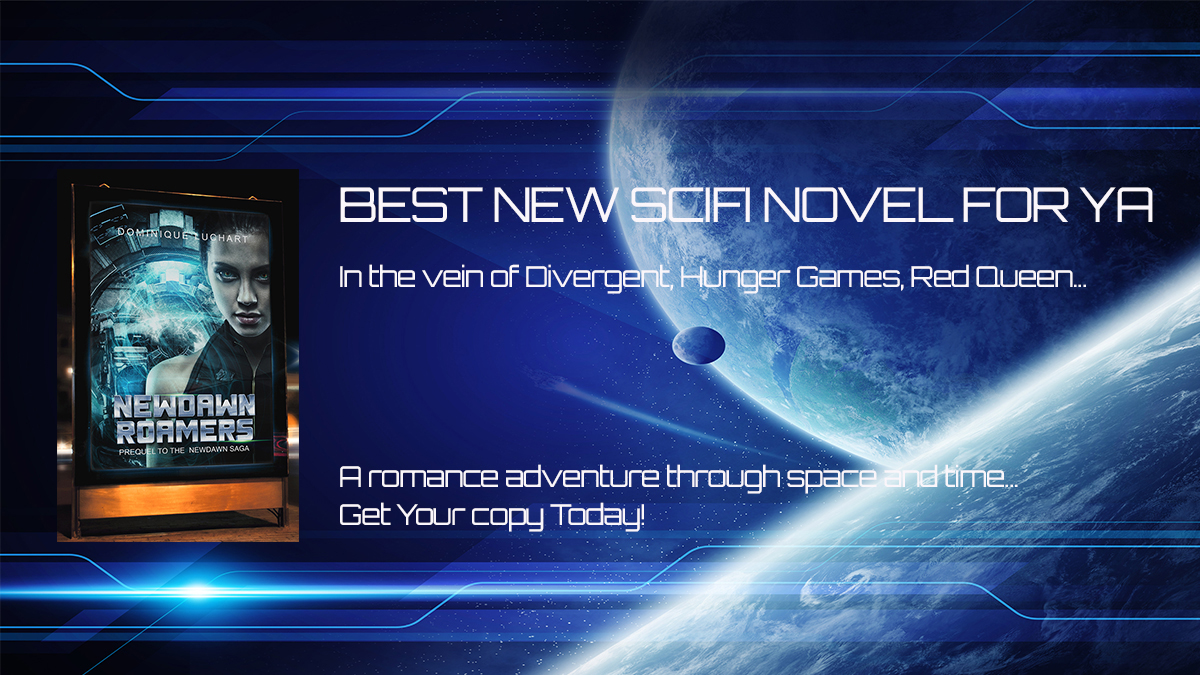 Check Out Our Amazon Reviews!
Buy Me!
---
COMING SOON!
Our Community Access Passes!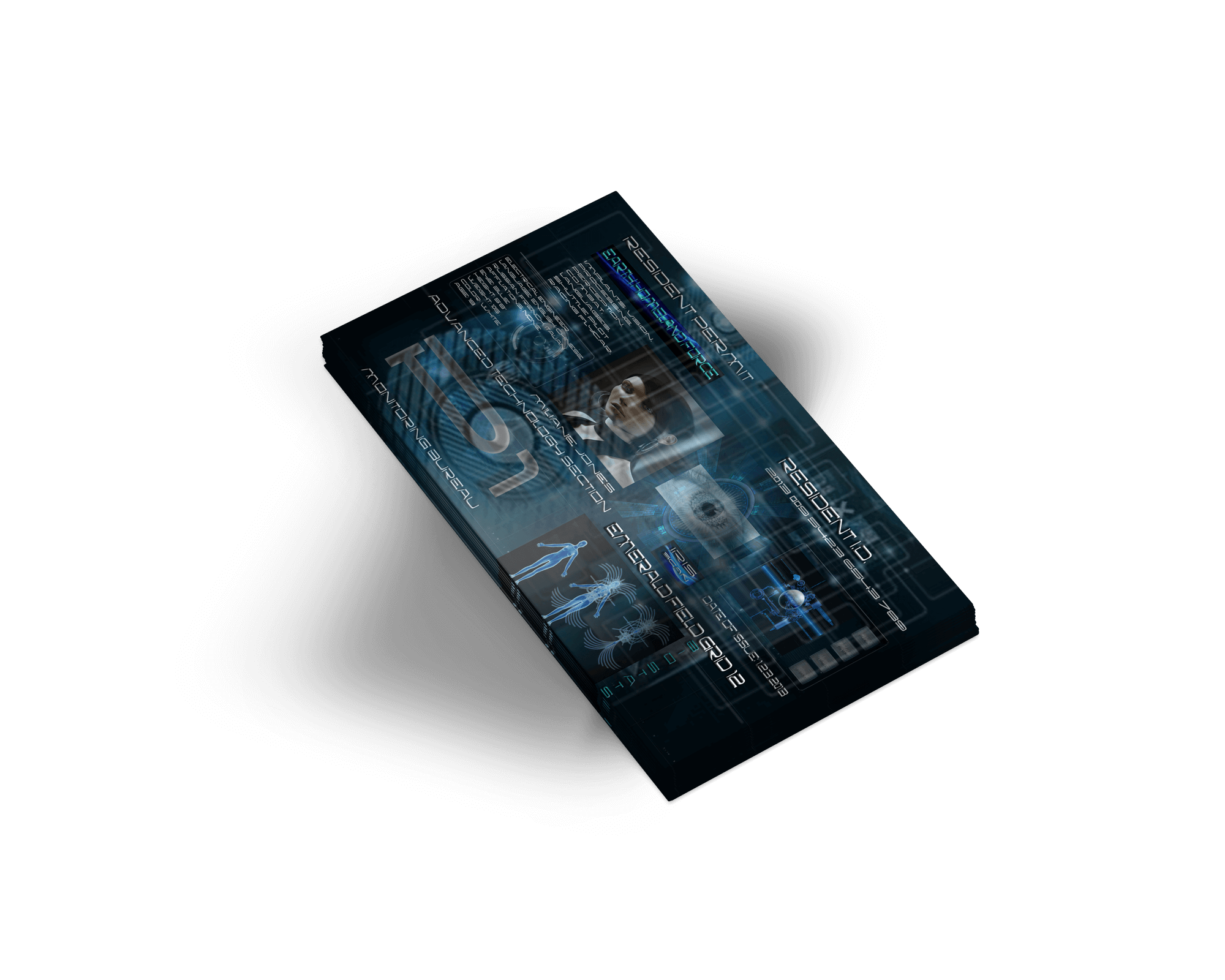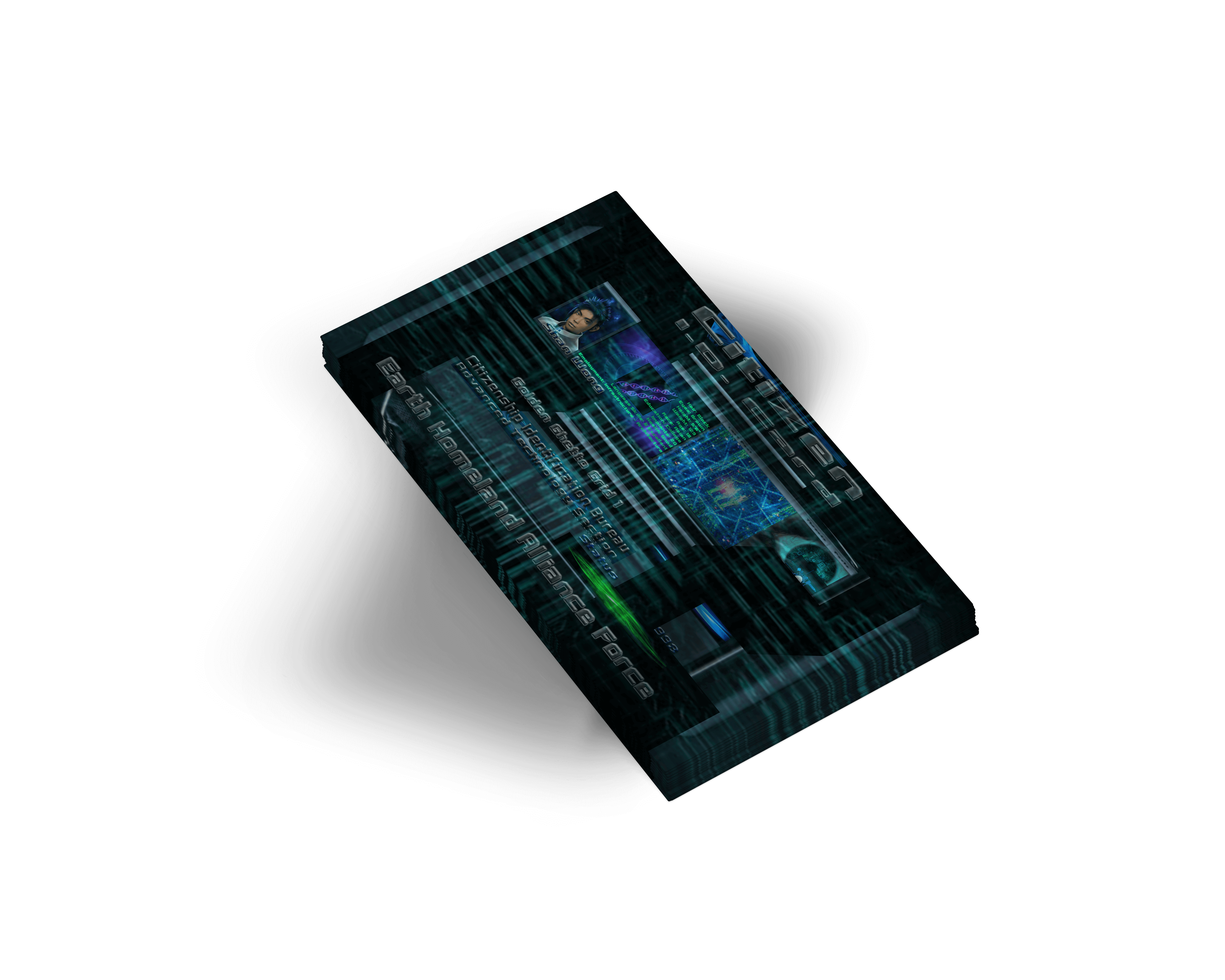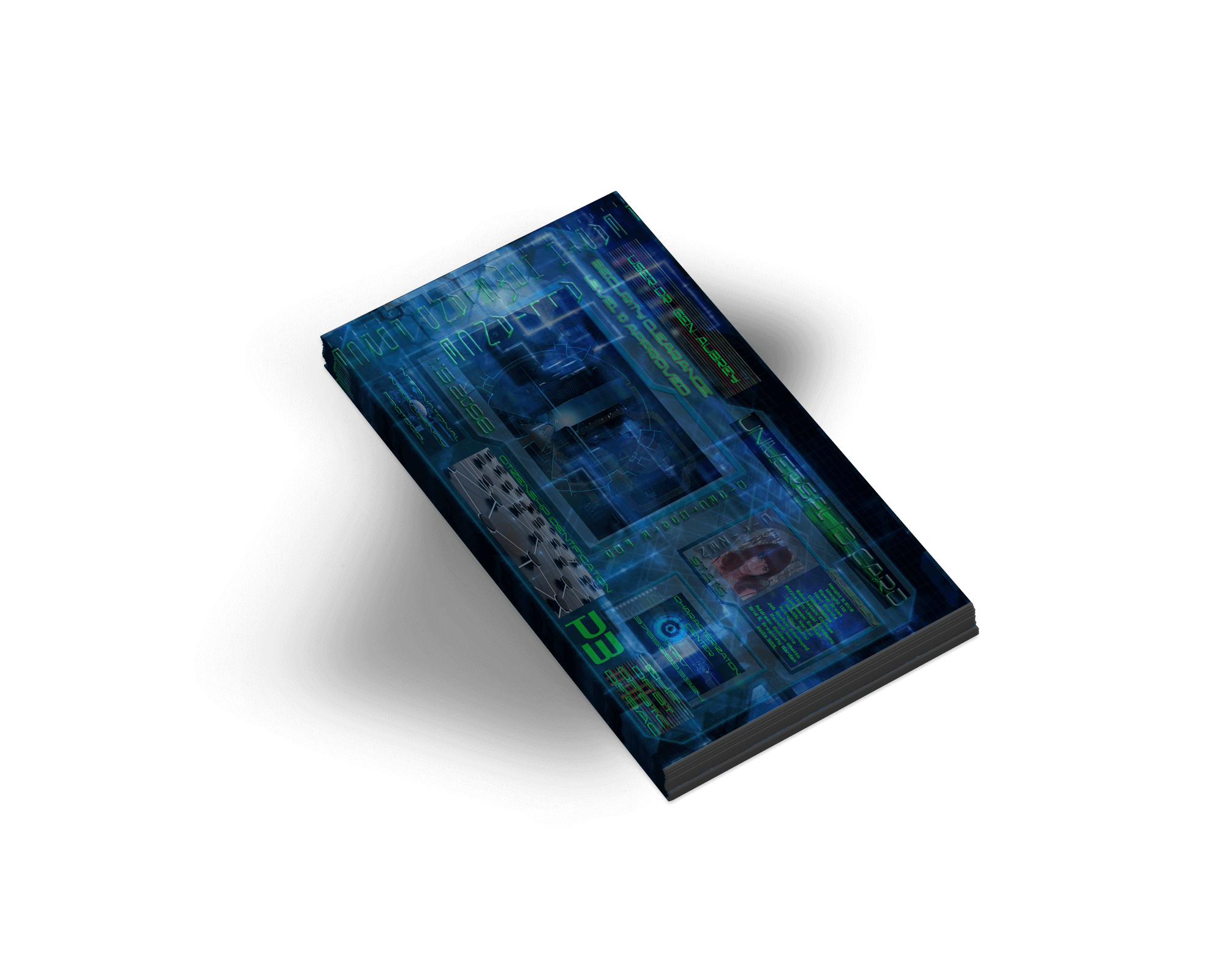 NEWDAWN World Awaits!
---
ORDER YOUR NEWDAWNER T-SHIRT TODAY.
NEWDAWN World T-Shirts are available now. The other items will be available in our store in May 2019.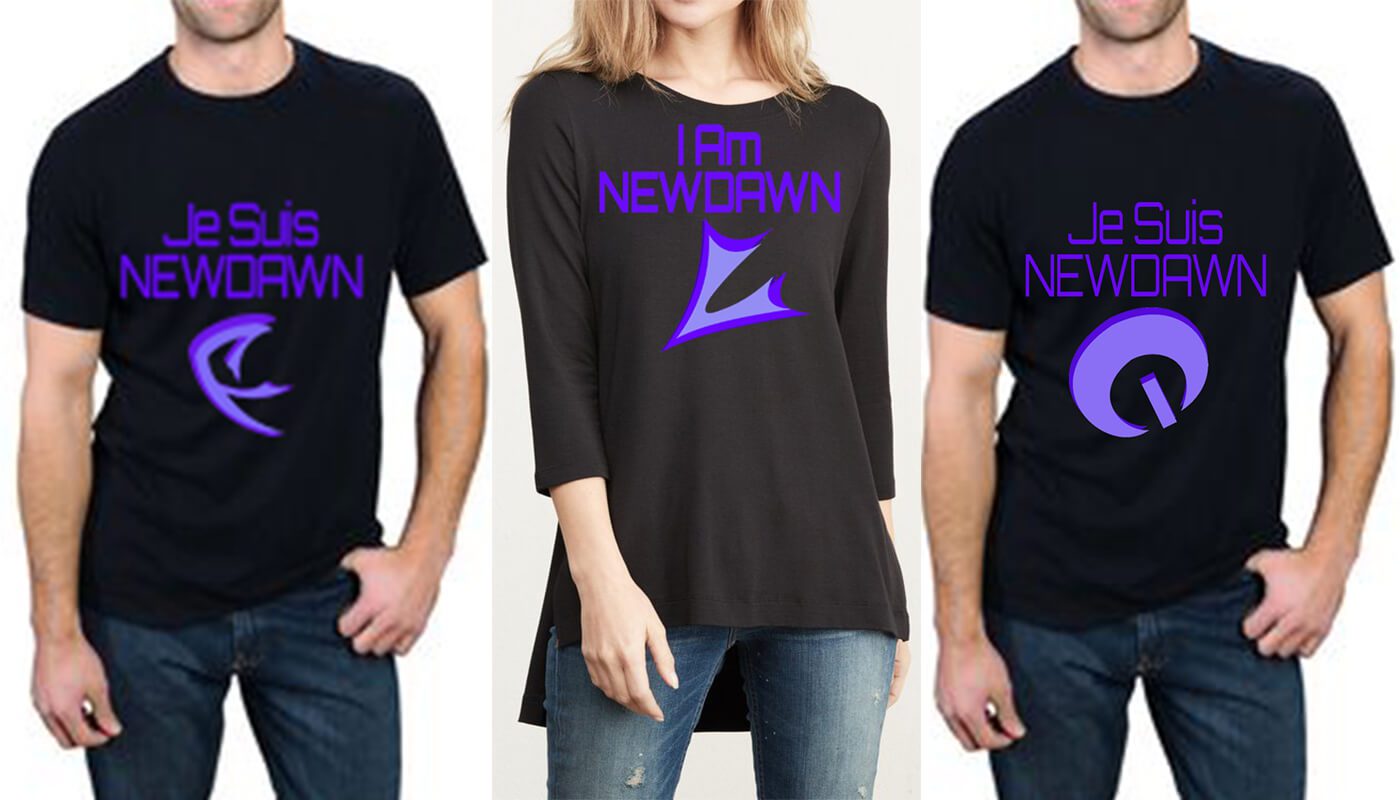 JOIN US TODAY
THE PERFECT HUMANS
WE ARE HEADING TO THE YEAR OF

2098
WELCOME TO ANG CITY.
The NEWDAWN Saga begins with NEWDAWN ROAMERS and introduces the Center and the world of Ang in 2098. It is followed by NEWDAWN CENTRAL, which brings us back to our time and the changes ahead for our species as we are swept away into the future.
Become a newdawner And Get Your FREE Gift!
---